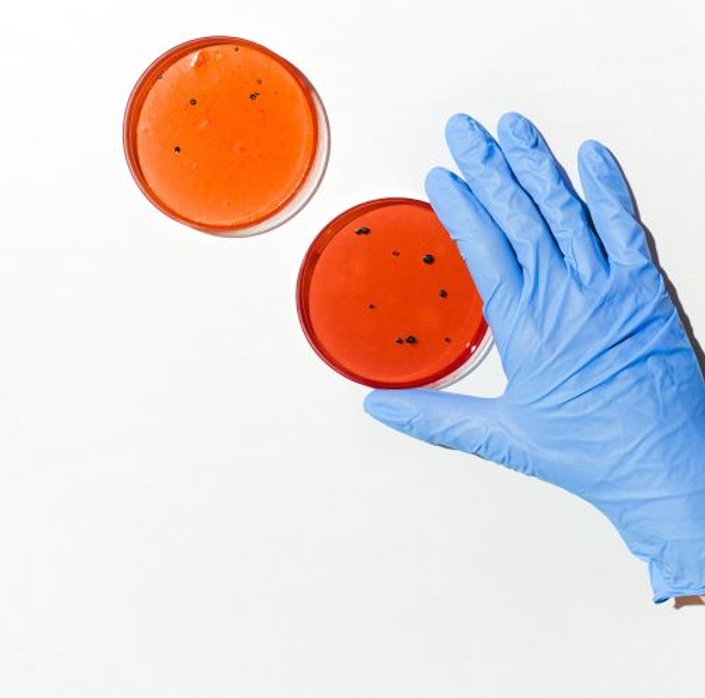 Disease Diagnosis & Laboratory procedures
Stop diseases from reducing your farm profits. Learn how to diagnose them and get timely treatment
Watch Promo
ORIGINAL PRICE OF COURSE Rs 3000. AFTER DISCOUNT Rs 599.
Get Online Support of Experts for One Year.
Successful dairy farmers take all care and ensure that most of the animal diseases stay away from their farms. When dairy animals get affected by diseases they cause huge monetary losses to dairy farms in two ways, firstly by reducing the milk production and secondly by affecting the overall body condition of animals that lead to poor reproductive performance.
You must have heard of the phrase that "prevention is better than cure". Smart dairy farmers who make profits, take all the necessary steps to prevent their animals from contracting diseases. One such step is to use diagnostic and laboratory tests to solve a deep rooted health problem. Laboratory tests will help you prevent these diseases from occurring again in your farm. Sometimes animals may fall sick and you will have to get them treated through veterinary doctors. Some laboratory tests make it easier for doctors to treat the animals.
At Teplu we have created this one of its kind course on "Diagnostics and Laboratory Procedures" to equip you with the necessary knowledge to prevent diseases from affecting your dairy animals. This course will give you indepth knowledge on tests that are to be carried our on feed and fodder, soil and milk, all of which will help increase the profits of your farm in the long run. Learn about laboratory tests and use them as cutting edge tool to grow your dairy farming business.
Meet your instructor

Your Instructor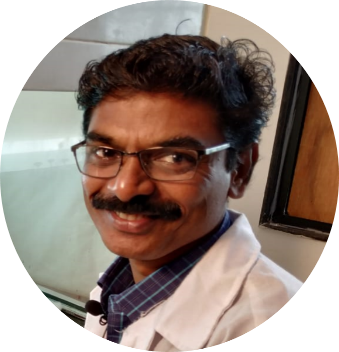 Dr. Dayaram Shankar Suryawanshi is a BVSc & AH professional and MVSc in Pathology from Bombay Veterinary College, Mumbai. He has a doctorate in Veterinary Pharmacovigillance with 22 years of work experience. Decorated with several awards as a teacher in Bombay Veterinary College, he spent over 8 years teaching budding veterinary doctors and post graduates.
As Director of Omega Laboratories, he has examined more than 2,50,000 blood samples and conducted over 13500 postmortem examinations of domestic animals. Over the past 14 years, he has also conducted numerous clinical and efficacy trials of veterinary products and nutraceutricals. He has over 176 publications to his credit with 15 of them being international publications. A recipient of numerous prestigious awards, Dr. Suryawanshi is also the founder member and president of Association of Veterinary Pathology Laboratories, Maharashtra, India.
How can this course help you?
Whether you have an existing dairy farm or are starting a new farm, this course on disease diagnosis and laboratory procedures will help you a lot. When you know about the tests that are needed for different kinds of diseases you will be able to diagnose them early and assist your veterinary doctor for timely treatment of animals. Sometimes dairy animals face a risk to their lives due to infectious diseases. The accurate detection of the pathogens can help save their lives.
You will learn various types of tests that will help you reduce the incidence of common diseases such as mastitis and monitor the quality of your milk. These tests will help increase the quantity and quality of milk produced in your farm and improve your farm profits.
Certain contagious diseases may spread in animals as well as affect humans. If you learn about the tests that can help you prevent such diseases from affecting your animals, you can rest assured about the health of other animals and safety of people in your farm.
While starting a dairy farm you should know the status of the soil, water, feed and fodder in your farm. You must also know about the tests that can be done before purchasing animals so that you don't end up getting infected animals in your farm. To offer a superior quality of milk to consumers, you must know about quality tests for milk such as test for antibiotic and aflatoxin residues, somatic cell count, adulterants etc.
This course will equip you with all the knowledge to get such tests done, and also tell you how samples are to be carried for tests. You will also learn about vaccination and post-mortem of animals. In short, this course will prepare you to lower your animal health related costs and increase your profits in the long run.
Get a Certificate of Completion On Successfully Completing the Online Course
"BOOST YOUR CAREER PROSPECTS"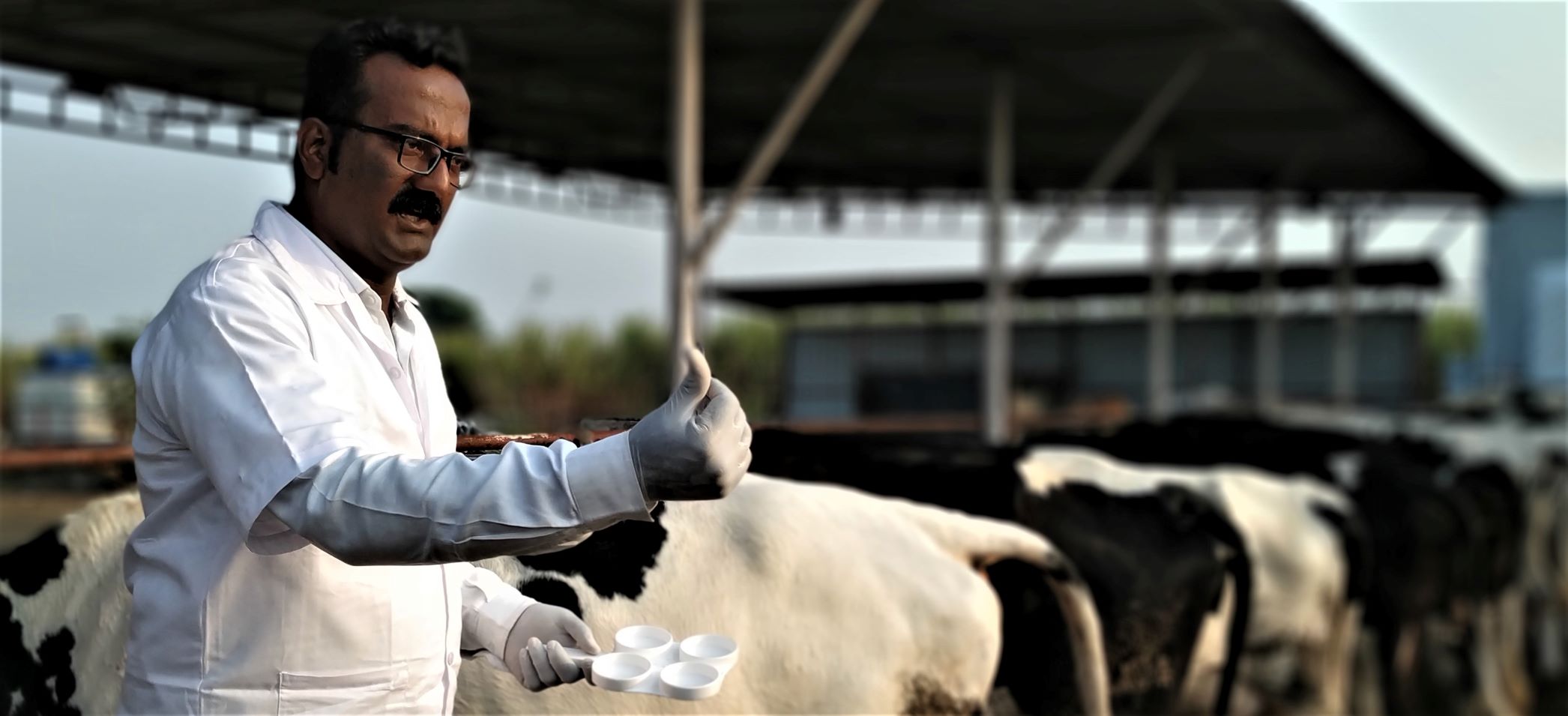 After completing this course on disease diagnosis and laboratory procedures, you should be able to:
Reduce the incidence of diseases such as mastitis from your farm

Prevent infectious diseases from affecting your animals

Buy animals that are free from diseases

Prevent the death of more animals if an animal dies in your farm

Get good yield of feed and fodder that you grow in your farm

Test milk from your farm to improve its quality and get a premium price

Understand the importance of tests which is a neglected subject for dairy farms
Frequently Asked Questions
When does the course start and finish?
The course starts when you enroll and ends after one year! It is a completely self-paced online course - you decide when you start and when you finish within this period.
How long do I have access to the course?
For one year. After enrolling, you have unlimited access to this course and support from experts for a year - across any and all devices you own.
Can I interact with the instructor ?
We would want you to make the best out of this course. You can always interact with the instructor through the comments section after each video. The instructor will respond to all your queries on the course.
What if I have other queries?
As a course user, you will always have our support at all times. You can write to us at
[email protected]
for any query that you may have. We will respond to you at the earliest possible.
For whom is this course applicable ? Do I need some qualifications to get this course?
This course is intended to benefit dairy farmers, students, professionals, entrepreneurs who want to set up new dairy farms or improve their existing dairy farms. Our technology platform can be used by institutions such as NGOs, companies and others for large scale training and development. You don't need to have any qualifications to be eligible for this online course. In fact our video based courses are designed with such simplicity that any person can learn and implement scientific processes in the farm.
ORIGINAL PRICE OF COURSE Rs 3000. AFTER DISCOUNT Rs 599