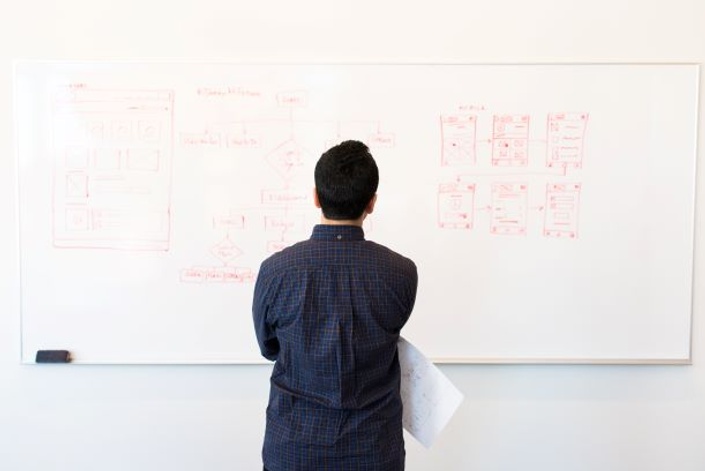 ORIGINAL PRICE OF COURSE Rs 3000. AFTER DISCOUNT Rs 599.
Get Online Support of Experts for One Year.
Do dairy farms need business planning? One may think that dairy farming is a profession that has been carried on since time immemorial and would not merit evaluation from a business perspective. That's true. People may be keeping dairy animals at their farms for the milk requirement of their family members. They may not be evaluating their farm from a business perspective. But people who are rearing dairy animals to sell milk and want to increase their incomes need to understand every aspect of the business.
This course on business planning for dairy farms will help you visualize your dairy farm as a professional business and assess your farm critically. With our proprietary free tool called "Farm Check" you will be able to get an automated report on how your farm is performing on various parameters. When you start a new dairy farm, you need to plan for every aspect and budget for all the expenses. You need to understand if the project will be profitable. Business Planning helps you find this and much more.
What is it that that smart dairy farmers do to get a premium price for their milk ? How do they manage their farms and how do they market their milk? How can you package your products innovatively and what are the different types of by-products that these smart farmers produce? These are some of the questions that are answered in this course through case studies of successful farms.
Financing your dairy farm business through your own funds or loans is an important part of dairy business. This course gives you an overview into the finance schemes that are available and the subsidies that one can get while starting a dairy farming business. After going through this course on business planning you should have a good understanding of the economics involved in making dairy farms profitable.
Meet your Instructor
Your Instructor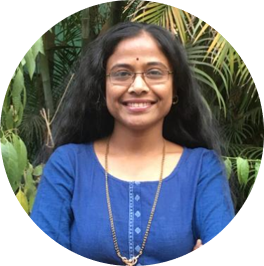 Dr. Manisha Dinesh Bhosale has over ten years of teaching experience for MBA and MCA students. She is a B.Sc., B.Ed., MCM, MBA & Phd. She obtained her doctorate from Symbiosis International University, Pune. As an accomplished management professional working in the animal husbandry industry she started the Livestock Institute for Knowledge and Excellence (LIKE) which is an interactive training platform for companies working in Indian livestock sector. She has conducted various training programs all over India on different subjects like Feed mill process loss, sales team training for feed mills. To promote awareness of fodder cultivation, she has conducted "Fodder Yatra" in five different states.
She is dedicated towards improving the livelihoods of farmers and providing meaningful employment to the rural youth. Currently, she is helping Swades Foundation and People Empowerment Movement to promote small scale poultry, goat and dairy farming. She also works actively with Society for Wildlife Conservation, Education and Research (Wild-CER) for environment and wildlife conservation.
How can this course help you?
Whether you want to start a new farm or expand your existing dairy farm, this course will help you create a business plan. With elaborate steps, this course teaches how to create business plans on your own. Formats have been provided which help you create plans that build your credibility with lenders.

Using the free tool called 'Farm Check" you will be able to find out the problems in your farm. This tool requires you to answer certain questions regarding the management in your farm. You will be able to get assessment scores for your farm and the correct processes to be followed. You can improve your farm using the feedback from our tool.
While managing your dairy farm you will come across certain critical questions regarding the economics of the farm. You may want answers on how many animals you should have and how you can have a constant monthly income from your farm. This course will help you understand the economic implications of failure to detect heat on time and those associated with health problems. It will assist you to plan for all such aspects
This course will equip you with a good overview on how to market your milk and by-products so that your income increases. It will guide you on how strong profitable dairy brands are built. You will also learn how to raise finance for starting a dairy farm or expanding an existing dairy farm.
Get a Certificate of Completion On Successfully Completing the Online Course
"BOOST YOUR CAREER PROSPECTS"
Course Curriculum
Business Planning for Dairy Farms
Available in days
days after you enroll
Preparing Business Plans for Starting a New Dairy Farm or for an Existing dairy Farm
Available in days
days after you enroll
After purchasing this course you will get:
Instant access to over 15 videos
Formats for Costing & Profit and Loss
Free tool "Farm Check" to assess your dairy farm
Support of experts for one year

After completing this course on Business Planning for Dairy Farms you should be able to:

Understand how a business plan is made for getting loans

Find out the health of your farm using "Farm Check" tool

Know the number of animals that you should have in your farm

Calculate the profit and loss of your farm


Take steps to start building your own dairy brand and increase income

Apply for raising finance for your dairy farm
Frequently Asked Questions
When does the course start and finish?
The course starts when you enroll and ends after one year! It is a completely self-paced online course - you decide when you start and when you finish within this period.
How long do I have access to the course?
One year. After enrolling, you have access to this course and support for one year - across any and all devices you own.
Can I interact with the instructor ?
We would want you to make the best out of this course. You can always interact with the instructor through the comments section after each video. The instructor will respond to all your queries on the course.
What if I have other queries?
As a course user, you will always have our support at all times. You can write to us at
[email protected]
for any query that you may have. We will respond to you at the earliest possible.
For whom is this course applicable ? Do I need some qualifications to get this course?
This course is intended to benefit dairy farmers, students, professionals, entrepreneurs who want to set up new dairy farms or improve their existing dairy farms. Our technology platform can be used by institutions such as NGOs, companies and others for large scale training and development. You don't need to have any qualifications to be eligible for this online course. In fact our video based courses are designed with such simplicity that any person can learn and implement scientific processes in the farm.
ORIGINAL PRICE OF COURSE Rs 3000. AFTER DISCOUNT Rs 599