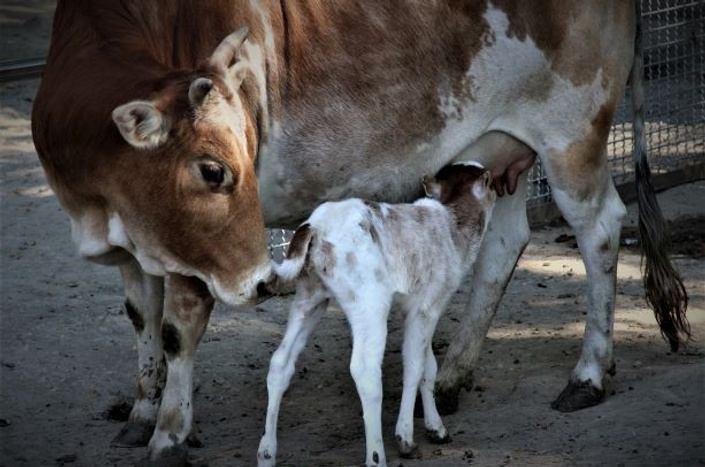 Breeding and Reproductive Problems in Dairy Farming
Learn how to improve conception rates in dairy animals. Get One - Calf - a -Year.
Watch Promo
ORIGINAL PRICE OF COURSE Rs 3000. AFTER DISCOUNT Rs 599.
Get Online Support of Experts for One Year.
Would you be willing to sell the best animal in your dairy farm to someone? Under normal circumstances, one would not sell their good animals in the market. Why, you may ask. Because, it is a combination of various factors such as genetics, performance of mother, environment and management style etc that work together to create a great dairy animal and a great herd. And that's not common to find in dairy farms.
At Teplu we have created a one of its kind course that teaches the intricate details of how to use breeding as a tool to create a healthy and high performing next generation of dairy animals. From choosing the right kind of bull, managing estrus or heat related issues to avoiding in-breeding, various scientific techniques are involved in creating a good progeny in dairy farming.
The most common question that we hear from dairy farmers is that their animals don't conceive on time. When this happens, milk production is delayed and obviously costs increase and profits come down. A variety of factors are responsible for affecting the reproductive health of dairy animals. Successful dairy farms are able to get one calf in every 12 to 16 months.
At Teplu we have used multiple experts with years of experience in breeding & veterinary gynecology for crafting this video based online course. Through this course on dairy farming we have captured and highlighted minute details of the care that should be taken before and after calving of dairy animals and much more. Learn how to overcome reproductive problems in your dairy farm and create a great herd of dairy animals.
Meet your instructor
Your Instructor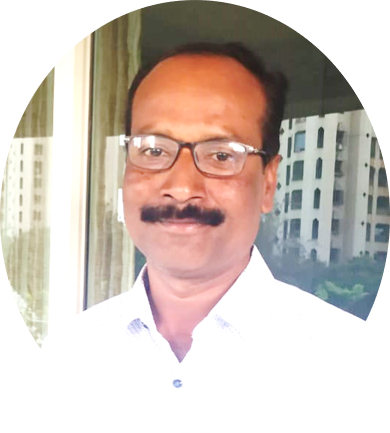 Dr. Atul Subhash Phule has over 20 years of rich experience as a practitioner providing animal husbandry health services to farmers. He is BVSc & A.H., from College of Veterinary & Animal Sciences, Parbhani. As a practitioner working directly with the farmers he has wide experience in understanding and resolving breeding and reproductive problems of dairy animals.
Bridging the gap between academics and practice Dr. Phule has been aiding a large number of students and livestock technicians by upgrading their skills in artificial insemination and in managing fertility problems. He has also worked with reputed organizations in the livestock sector & trained numerous animal health professionals and farmers over the years.
How can this course help you?
This course will give you a solid foundation in breeding and reproductive problems in dairy farming. It will help you for a lifetime in managing dairy farms successfully. You will be able to prevent many reproduction related problems and reduce their incidence in existing animals.
You will learn how to use breeding to create dairy animals that fetch you a good price in the market. Apart from concepts such as life cycle of dairy animals, grading up, inbreeding, heat or estrus cycle and understanding the reproductive system of dairy animals, you will get equipped to get "One-Calf-a-Year" in your dairy farm.
For being updated on best practices, you will learn about artificial insemination technique, the correct timing for AI and how to recognize pregnancy in dairy animals. You will receive a chart that will help you monitor your dairy herd. You will be taught scientific techniques that will keep you alert on reproduction related problems that may occur in your dairy farm. You will also learn how to deworm dairy animals.
Learn in details about pre - post calving or transition period care and how to dry-off animals in your dairy farm. You will acquire the skills to manage infertility of dairy animals and solve repeat breeding related problems. This course will help you collaborate with your veterinarian in handling reproductive problems such as silent heat, retention of placenta (ROP), metritis, early embryonic death and much more. You will upgrade your skills on breed development and reproduction problems which is an important subject in dairy farming.
Get a Certificate of Completion On Successfully Completing the Online Course
"BOOST YOUR CAREER PROSPECTS"
Course Curriculum
Breeding & Reproductive Problems of Dairy Animals
Available in days
days after you enroll
Breeding Policy for your Dairy Farm
Available in days
days after you enroll
Implementing the breeding policy in your Dairy Farm
Available in days
days after you enroll
After purchasing this course you will get
Over 40 Practical Videos
Expert support for one year

Downloads
Chart of Reproductive Health
Chart of Deworming
After Completing this Course on "Breeding and Reproductive Problems" you should be able to:


Choose the right bull or semen straw

Avoid Inbreeding in your farm

Timely detect animals in heat
Call veterinarian for artificial insemination on time

Detect infertility & reproductive problems in advance

Prevent reproductive problems in your farm

Provide the best care to animals before and after calving
Get One-Calf-A year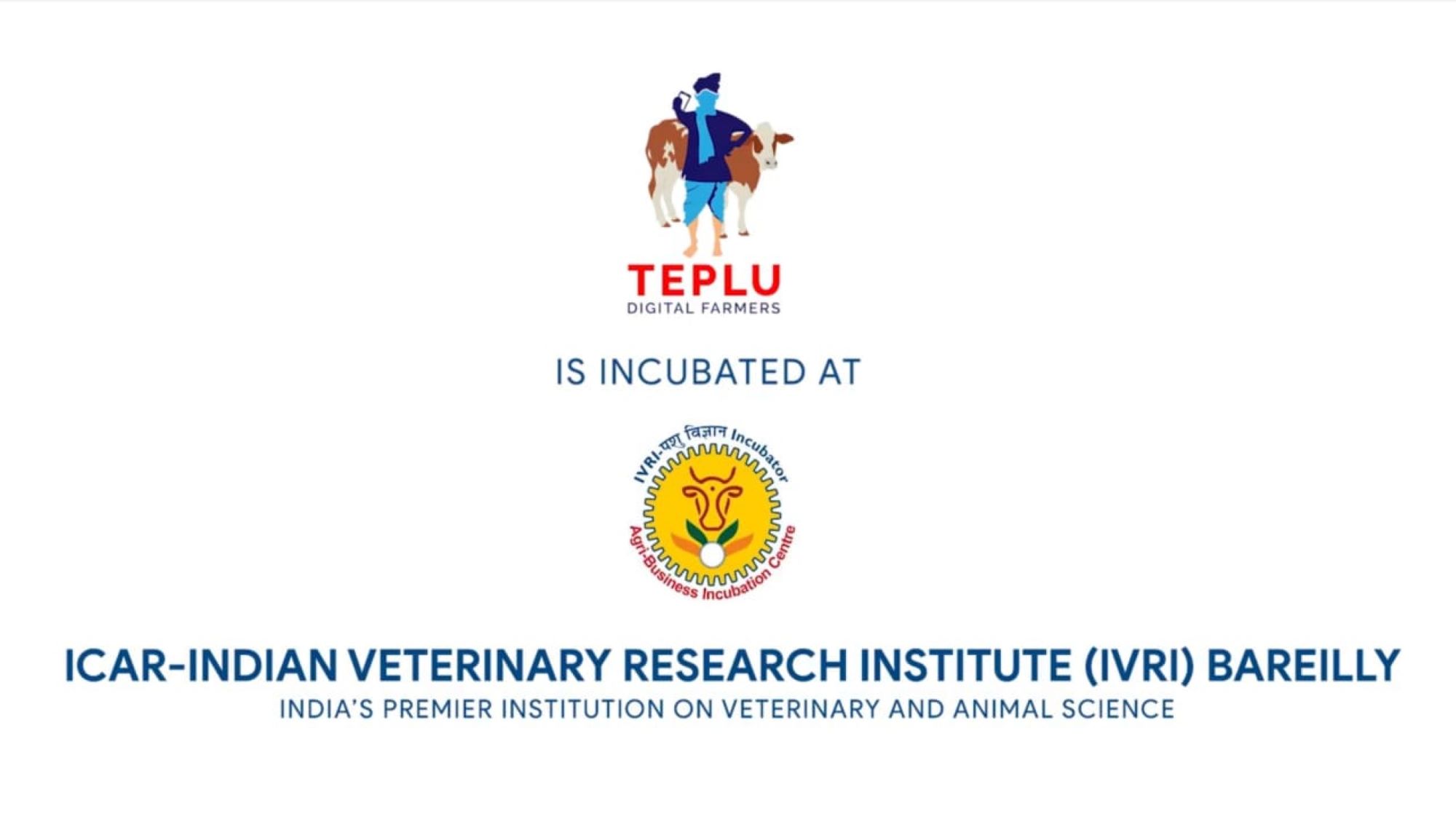 Frequently Asked Questions
When does this course on dairy farming start and finish?
The course starts when you enroll and ends after one year! It is a completely self-paced online course - you decide when you start and when you finish within this period.
How long do I have access to the course?
One year. After enrolling, you have unlimited access to this course for one year - across any and all devices you own.
Can I interact with the instructor ?
We would want you to make the best out of this course. You can always interact with the instructor through the comments section after each video. The instructor will respond to all your queries on the course.
What if I have other queries?
As a course user, you will always have our support at all times. You can write to us at
[email protected]
for any query that you may have. We will respond to you at the earliest possible.
For whom is this course applicable ? Do I need some qualifications to get this course?
This course is intended to benefit dairy farmers, students, professionals, entrepreneurs who want to set up new dairy farms or improve their existing dairy farms. Our technology platform can be used by institutions such as NGOs, companies and others for large scale training and development. You don't need to have any qualifications to be eligible for this online course. In fact our video based courses are designed with such simplicity that any person can learn and implement scientific processes in the farm.
ORIGINAL PRICE OF COURSE Rs 3000. AFTER DISCOUNT Rs 599.