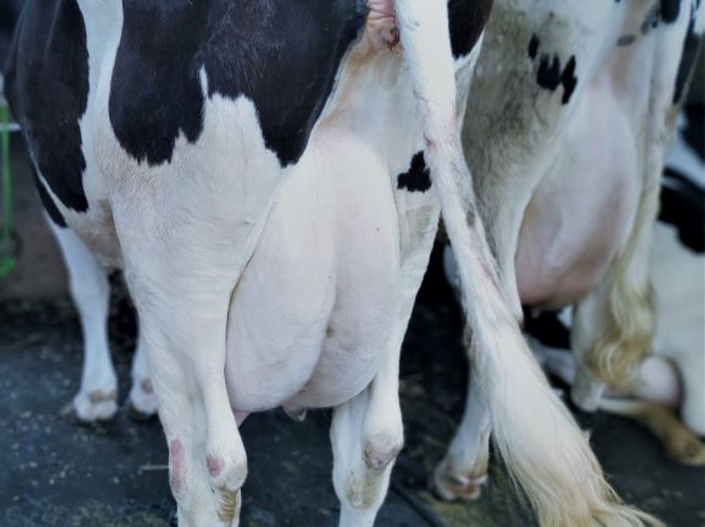 The End of Mastitis in dairy farming
Learn how to eradicate mastitis from your dairy farm and increase milk production. Improve health of animals and reduce losses in dairy farming.
Watch Promo
THIS IS A FREE COURSE. GET FREE ACCESS FOR 30 DAYS.
Mastitis is swelling of the udder in dairy animals. It is caused by bacteria which enter through the teats. Our farmer connect Sachin who owned 20 cows, discovered one fine day that one of his cows started giving less milk. He could not find the cause for this problem in his dairy farm. A few days later two more of his cows started producing less milk. He decided to keep them under observation for a few days. Soon he found that one cow was producing watery milk and the other two gave milk with flakes. On investigating more, Sachin found that this kind of poor milk was coming out from specific quarters and not the entire udder.
A month passed by and yet Sachin was not able to figure out why this was happening in his dairy farm. In the process he lost almost 30 percent of milk produced from these three cows. He had to discard the poor quality milk as it was not acceptable to customers. His earning from milk sales had reduced by 30%. Not just milking cows but even heifers which had calved for the first time had also started showing similar symptoms in his dairy farm. This is a common story in many dairy farms. They are affected severely by this bacterial infection of the udder called mastitis.
When Sachin came to Teplu for guidance on dairy farming, we gave him a comprehensive understanding of the types of mastitis and their causes. He learnt scientific processes step by step. This gave him a strong foundation to handle mastitis in his farm. At Teplu, our approach focuses on both prevention of bacterial infection as well as treating the affected animals to reduce the recurrence of infections. We engage with field experts and top institutions to update our curriculum with the latest in management of diseases such as mastitis.
At Teplu we have created this unique video based course on how to prevent and control the incidence of mastits in your dairy farm. Years of practical experience and knowledge of experts and progressive farmers have been combined to create this course. Sachin benefited by controlling mastitis and increasing the income of his farm. Now its is your turn.
Meet your Instructor

Your Instructor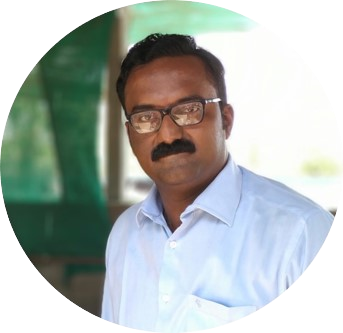 Dr Shailesh Shamrao Madane is a B.V.Sc. & A. H. professional who graduated from Bombay Veterinary College, Mumbai. He has over ten years of rich experience and is a renowned dairy farm consultant. He has helped numerous farmers set dairy farms that produce clean, residue free milk. With a razor sharp focus on welfare of dairy animals, he has helped farmers set up profitable and sustainable farms. He has also trained thousands of farmers in dairy farming and helped them resolve several pressing problems.
He also provides consultancy to some of the most reputed companies in the livestock sector. As a winner of GRMF award he has studied in quality milk production services laboratory for 3 months at Cornell University, New York, USA. He has also worked as an extension expert of the animal husbandry department of Maharashtra.
How can this course help you ?
Whether you are a dairy farmer, student, trainer or a professional working in a company in the dairy industry, this course on mastitis can be of help to you. Mastitis is the most common problem for dairy farms. If you get a practical learning experience on how to prevent and control mastitis in dairy farming then you stand to gain at every step of your profession.
Since this course teaches solutions by practical demonstrations using videos shot at actual dairy farms, you get a real life experience of solving ground level problems. Our production teams have spent a lot of time travelling to different dairy farms and gathering videos that can give you a good learning experience. The illustrative digital content helps you easily identify symptoms and remember the solutions for applications in real life.
Our content is designed with such simplicity that even a ten year old child with limited literacy can learn and implement them at the dairy farm. The course teaches you to control mastitis and improve milk production by using techniques that require no major investments. Most of the materials required are locally available and hence from the comfort of your home, you can get an immersive experience derived from different farms. You also get to interact with the topmost experts in the field .
This course will help you not just to control and eradicate mastitis, but also in building a strong scientific foundation for your profession or dairy farming business.
Get a Certificate of Completion On Successfully Completing the Online Course
"BOOST YOUR CAREER PROSPECTS"
After completing this course on mastitis management you should be able to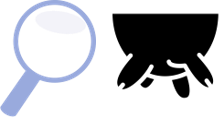 Identify Mastitis Symptoms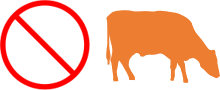 Prevent Mastitis in First Calf Heifers

Control Dry Cow Mastitis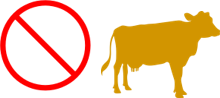 Prevent Mastitis in Milking Cows

Frequently Asked Questions
When does the course on mastitis in dairy farms start and finish?
The course starts now and never ends! It is a completely self-paced online course - you decide when you start and when you finish.
How long do I have access to the course?
For 30 days. After enrolling, you have unlimited access to this course for 30 days across any and all devices you own.
Can I interact with the instructor ?
We would want you to make the best out of this course. You can always interact with the instructor through the comments section after each video. The instructor will respond to all your queries on the course.
What if I have other queries on dairy farming?
As a course user, you will always have our support at all times. You can write to us at
[email protected]
for any query that you may have. We will respond to you at the earliest possible.
For whom is this course on dairy farming applicable ? Do I need some qualifications to get this course?
This course is intended to benefit dairy farmers, students, professionals, entrepreneurs who want to set up new dairy farms and institutions such as NGOs, companies, milk collection centres etc. You don't need to have any qualifications to be eligible for this online course. In fact our video based courses are designed with such simplicity that a person with the comprehension ability of a ten year old can learn and implement scientific processes in the farm.