How to Succeed in Dairy Business
Like many other businesses, dairy business is also a complex profession and involves the know how of various subjects. Right from selection of animals, housing, prevention of diseases, breeding and reproduction etc, to sales and marketing, all areas require scientific management skills.
Successful dairy farmers know the science and art of dairy farming. Why wait till you start facing problems in your dairy farm?
Get top experts to review your farm periodically and mentor you. One person can rarely be expected to have expertise in all areas. So get personalized coaching from our pool of experts in each area. Get the best out of Farm Review sitting at home.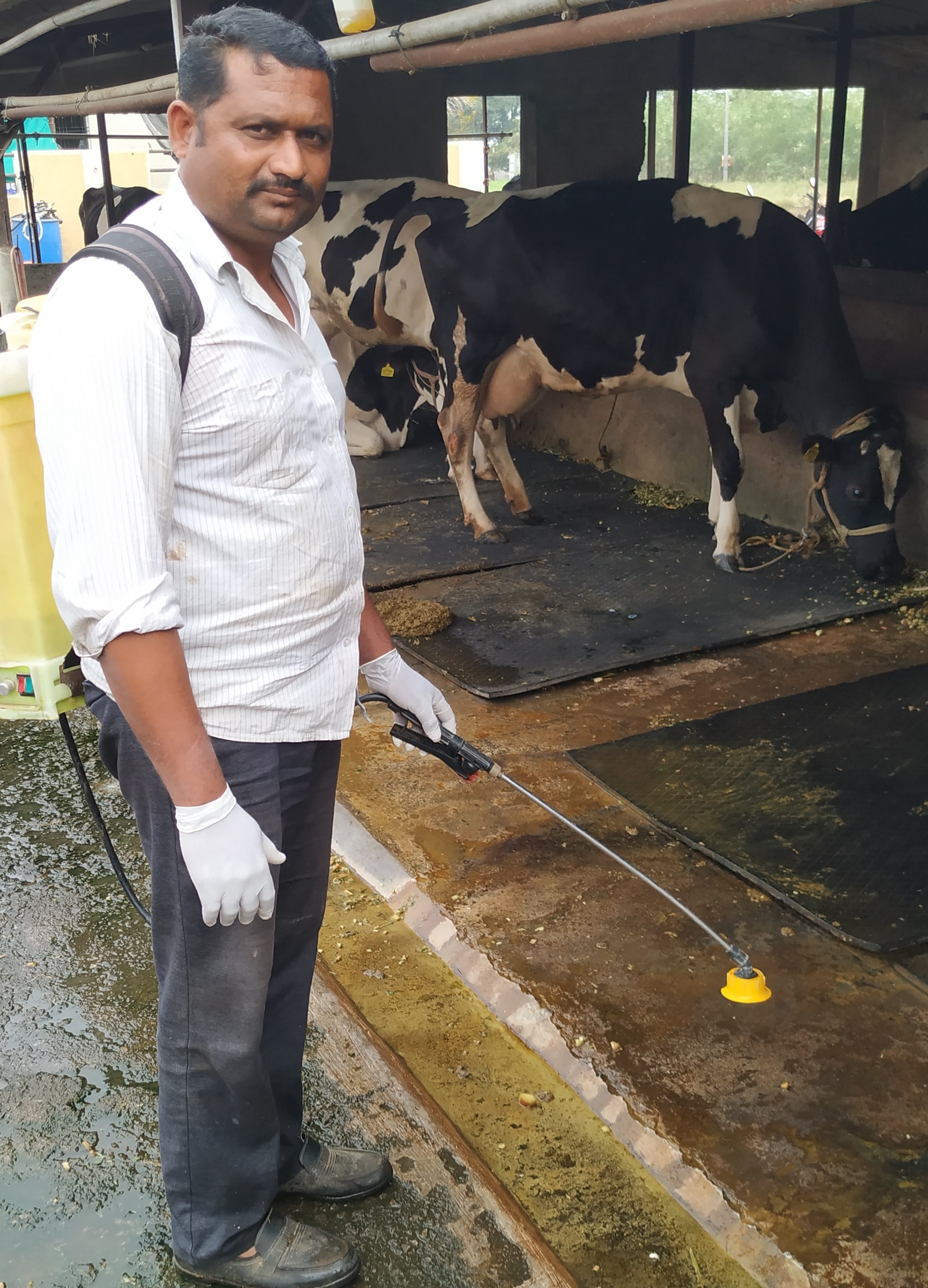 How Does It Work?
1 After Enrollment you get one video call with experts every week.
2 You share your problems with us
3 A customized scientific management schedule is shared with you.
4 Experts help you implement the schedule and get the results
5 Expert panel evaluates your farm and provides actionable insights to reduce costs and improve profits


Benefits of Farm Review
1 Get personalized guidance, live from experts with proven credentials.
2 Solve your farm problems using expert advice
3 Learn best practices by staying at your farm
4 Get farm management protocols which get you results quickly.
Lets Get Started
Choose your plan -One Month or Three Months
Make Payment
Get a call from us to schedule your first video call
Receive schedule after first call & continue weekly call.
Thanks for submitting your information! Please continue with the checkout process.
Frequently Asked Questions
How does Farm Review Work?
You must firstly purchase Farm Review . We will then call you and schedule your first video call. Our panel of veterinarians and dairy experts will then have a web based call (video call) with you once a week. They will understand the problems that you are facing in your farm and provide you a scientific management schedule. Over the next few weeks they will help you implement the schedule in your farm. You will be guided on scientific management practices so that the problems are solved.
Who will be in the panel of experts?
Experts from the field of farm management, nutrition, disease management and gynecology and breeding will be there in the panel. Depending on your need one or several of the experts may be involved in the consultation. Know our experts.
How will you benefit from Farm Review?
Our panel of experts comprise professionals who have proven expertise in managing successful dairy farms. Many dairy farms are often located remotely. As a result it may be difficult for the experts to reach them physically. Our digital services brings the experience of the best professionals to guide you at every step. Farm Review ensures that you have a pool of experts from every field associated with you at all times. Under their solid guidance, you will be able to reduce your costs and improve profits in dairy farming business
How do I schedule my appointment?
Upon purchasing Farm Review, you'll receive further instructions on how to book a time for your appointment.
Can I purchase Farm Review more than once?
Absolutely! If you find yourself in need of Farm Review more than once, simply purchase the Farm Review again.