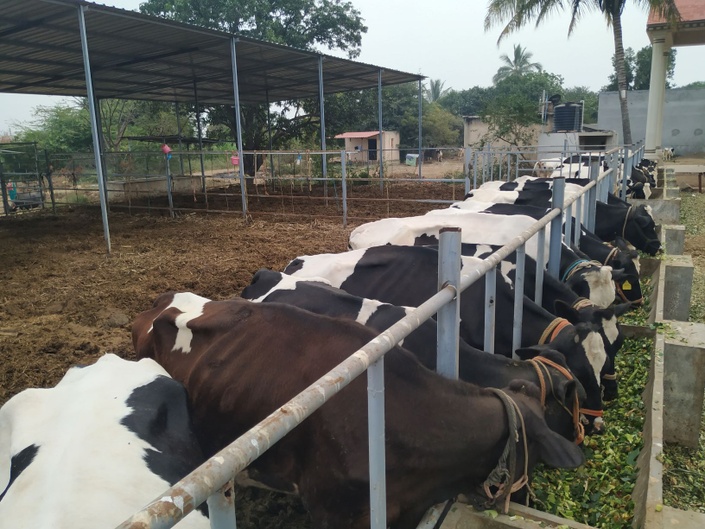 Customized Housing Design for a Small Dairy Farm (21 to 50 animals)
Get the most suitable farm design to make your animals happy and productive
Get a perfectly tailored design for starting a new dairy farm or expanding your existing dairy farm. Our experts create specially made farm designs considering the weather conditions in your area, the type of animals and the size of land.
Being associated with a large number of successful dairy farms we understand what kind of housing structure is needed to make animals comfortable and productive. Housing designs play an important role in reducing your labor costs and reducing the incidence of diseases in your farm. Teplu helps you build and profitably manage the dairy farm of your dreams.
DESIGN FOR UPTO 50 MILKING DAIRY ANIMALS
(Required number of calves and heifers will be added by experts)
How to order the design?

1. Please provide your requirements in the form given below
2. Make Payment of Rs 3999
You Get
Design in 5 working days delivered by e-mail and whatsapp.
One video call with expert included in the plan.
Want to know about different kinds of housing designs that successful dairy farmers have?
CLICK HERE to view our online course on "Housing designs for Dairy Animals
View a Sample Farm Design. CLICK HERE
If you face payment issues, you can pay through Google Pay
9830910069 (Teplu)

After Payment, please send a screenshot of the payment confirmation to the same number by whatsapp. For support call +919830910069